---
Richard M. John Attorney at Law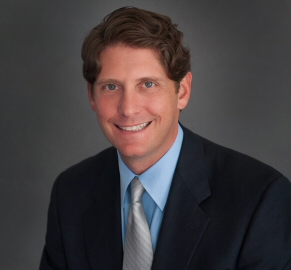 Ricky is a lifelong resident of Shreveport, Louisiana. He graduated from Loyola College Preparatory in Shreveport, Louisiana, in 1986; he received B.A. Degree in History from The Tulane University of Louisiana in New Orleans, Louisiana, in 1990; and he attended law school at Paul M. Hebert Law Center at Louisiana State University in Baton Rouge, where he graduated in 1993. Upon graduation, he was a sole practitioner until August of 1998, at which time he and Craig formed Smith & John. He is licensed with the Louisiana State Bar and admitted to practice in the Federal Court for the Western District of Louisiana and the Federal Fifth Circuit Court of Appeals.
Ricky is a member of the Louisiana Bar Association, Shreveport Bar Association, and the Federal Fifth Circuit Bar Association. He currently serves as a Barrister in the Harry V. Booth and Henry A. Politz Inn of Court and on the Louisiana State Bar Association House of Delegates (2002-20010). He is the former Vice-Chairman of Board of Trustees for Soldiers' Angels and the National Guard Liaison. In the past he served Soldiers' Angels as legal counsel and as chairman of the Hurricane Katrina Soldiers' Relief Fund. He has been awarded the Louisiana National Guard Distinguished Civilian Service Medal and received the Military Bloggers Recognition Award in 2007. He has served Rotary International, as a Paul Harris Fellow and he has been chairman of the Continuing Legal Education Committee for the Shreveport Bar Association. He has been listed as one of the best lawyers in the Shreveport-Bossier area in SB Magazines "Top Lawyers" issue (2004-2008). He has served on the Shreveport Bar Association Grievance and Ethics Committee (1998-2004), as President and Board Member of the McDade House, Inc. (1998-2000), Chairman of the Attendance Committee for Rotary International - Shreveport, the LTLA President's Advisory Committee, LTLA Membership Committee, LTLA People's Law School Sponsor, Shreveport Bar Law Line Guest Speaker, Shreveport Bar Association Mock Trial Judge, Teen Court Volunteer Supervisor, "Call a Lawyer" at KTBS-3, Guest Speaker on Channel 6 Morning Show, CLE Speaker "Challenges & Changes" and Ducks Unlimited Sponsor Committee Member. Ricky has also been a Shreveport Times Guest Columnist and a Guest Speaker on the nationally syndicated Christopher Lowell Radio Show.
Ricky is married to Angela Cush John, a pediatrician, and they have three children.
Primary Areas of Practice: Personal Injury and General Litigation.
---